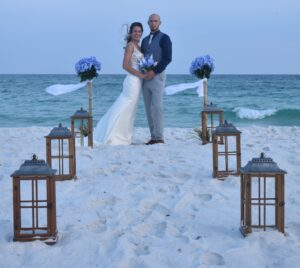 Here is the Caribbean Dream with the lanterns and hydrangeas. It was breezy that day. The water was beautiful.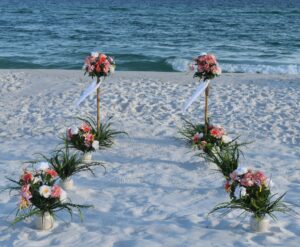 I really love it coral color on the beach. The pop of color on the sand makes for a pleasant background.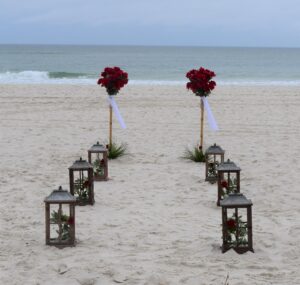 One couple wanted red roses because it was so close to Valentines Day and we were more than happy to grant their wish. I like the way it looks. The lanterns make the roses color pop even better.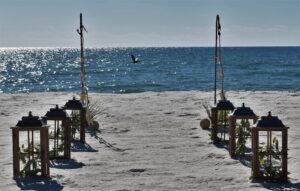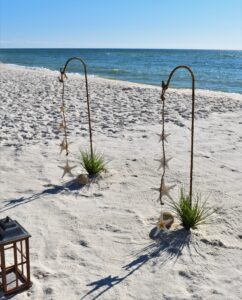 The more natural look is for those who are looking for something with less color and more neutral elements like wood, rope, starfish and seashells. We can replace the starfish and shepherds hook with a bamboo pole and bouquets which look nice with the lanterns.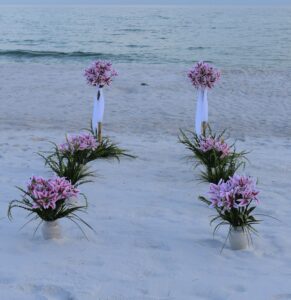 Stargazer lilies always look pretty at a wedding. If you like pink this may be the package for you. It looks very nice with the Gulf of Mexico.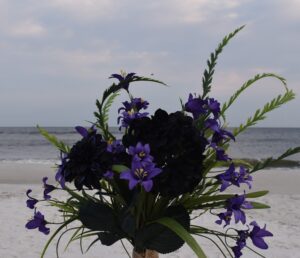 Everybody is different.