850-426-3590
♥ Congratulations! ♥
Our office is open 7 days a week from 8am to 8pm Central Time. We do weddings everyday except on Memorial Day weekend, July 4, Thanksgiving, Christmas Eve, Christmas Day and New Years Eve. We accept Visa, MasterCard, Discover, or cash. You must be paid in full one month prior to your ceremony and there are no hidden fees. Last minute elopements are accepted, call us for availability. Find your beach wedding package.
Useful Links
Here are some useful links for you, Florida Marriage License, Alabama Marriage License, CoVid19 Restrictions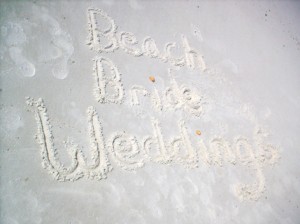 Read the website pages for important information and photos of previous ceremonies.
Please click here for our privacy policy.
Information on Weather
This area is beautiful but you should know about the high heat, high dew points and humidity. It can be brutal for midday weddings and can cause people to be uncomfortable, especially the elderly. It can spell disaster for a wedding. Instead opt for sunset with the golden light which is beautiful for photography. Do not be pressured by companies trying to get you to go midday, there are plenty of wedding companies in this area who can have your ceremony at sunset even if we are already booked on your date. Be happy.
Vendor Information

Our contact page is for brides, grooms or their families and friends to send email or call us. This page is only for bride and grooms or their families and friends to contact us. Any business that uses this contact page for purposes of contact will be banned permanently from doing business with Beach Bride Weddings LLC. There is a contact email for businesses to use. However at this time we are not accepting any business contacts unless you are a florist, videographer, salon, chair vendor, accommodations or reception venue. Follow these guidelines for best results.