850-426-3590
Escambia County is processing marriage license applications online only and here is a link to provide you with more information. Alabama is processing marriage certificates online only. Get this 1 month prior to your ceremony.
Pensacola Beach, Navarre Beach, Gulf Shores and Orange Beach are open to the public. When anything changes we will post it here so you may keep up with current updates in our area. Our contact form is currently suspended until further notice and urge you to call us if you have questions. 850-426-3590.
Groups of 50 or less are allowed on the beach at weddings with social distancing. While here avoid closed spaces with poor ventilation, avoid crowded spaces with too many people nearby, remove yourself from close-contact settings, such as close-range conversations and wear a mask in the areas described above to protect yourself.
♥ Congratulations! You are getting married ♥
Office hours are 9am to 8pm. 7 days a week.
We perform weddings 7 days a week.
We are closed for business on July 4th, Thanksgiving, Christmas, and Memorial Day weekend on Pensacola Beach.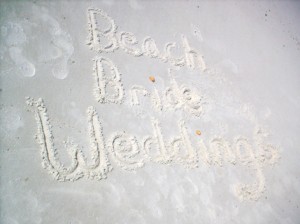 Check out the website pages for important information and photos of previous ceremonies.
Please click here for our privacy policy.
There are no hidden fees.
Looking for a marriage license? You will find the requirements on the page.
We accept Visa, MasterCard, Discover, or cash. You must be paid in full one month prior to your ceremony. Last minute elopements are available if your date is not booked, call us for availability. See our beach wedding packages.
We know many of you are coming from areas that do not have high heat, high dew points and humidity. It can be brutal for midday weddings and can cause people to be uncomfortable, especially the elderly. It can spell disaster for a wedding. Instead opt for sunset with the golden light which is beautiful for photography. Do not be pressured by companies trying to get you to go midday, there are plenty of wedding companies in this area who can have your ceremony at sunset even if we are already booked on your date. Be happy.
Our contact page is for brides, grooms or their families and friends to send email or call us. This page is only for bride and grooms or their families and friends to contact us. Any business that uses this contact page for purposes of contact will be banned permanently from doing business with Beach Bride Weddings LLC. There is a contact email for businesses to use. However at this time we are not accepting any business contacts unless you are a florist, videographer, salon, chair vendor, accommodations or reception venue. Follow these guidelines for best results.