850-426-3590
Beach weddings for Pensacola Beach, Navarre and Perdido Key in Florida.
Welcome to the only place you will ever need for weddings on the beach in Florida and Alabama. We have wedding packages for everyone, from small and simple to larger and elegant. Our designs reflect our promise to have the bride and groom as our main focus, never to out shine them.
Browse our Beach Wedding Packages
Pensacola Beach has been voted the #1 beach in Florida and the perfect place for a wedding on the beach. While this is a small community you will discover how much it has to offer not only as a wedding destination but as a great place to honeymoon as well. Our attractions will keep you returning to relive your love experience on the Gulf Coast.
The wedding resources page is recommended for info on florists, accommodations, bakeries and other wedding necessities all on one page. Book mark this page on your phone for easy access.
Click here to email us.
Beach Bride Weddings LLC has been in business serving the Northwest Florida and lower Alabama beaches for over 15 years. Our mission is to provide brides and grooms with an enjoyable wedding to remember for years to come. We have vow renewals with couples we have married years earlier. We are here to serve you.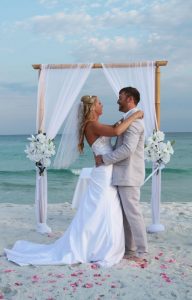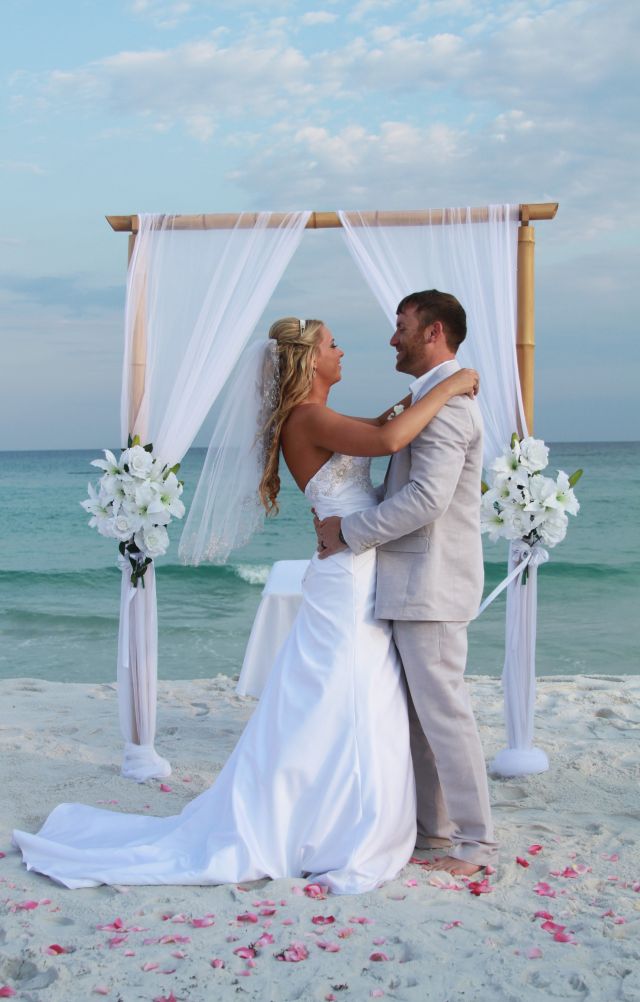 Today is 8-18-18 which has become a popular wedding date. It is easy to remember because it is the same backwards and forwards. Some cultures think 18 is a lucky number. The number 8 is symbolic of the infinity sign. So this date is the most significant date for weddings in 2018. I hope you are having the wedding you have always dreamed of today and sharing it with the ones you love. Congratulations to everyone who gets married today.
Navarre weddings are for those wanting to get away from everything for more privacy. Pensacola Beach weddings are for sunny ceremonies at sunset. There is a 7 mile stretch of sand called the Gulf Islands National Seashore between Pensacola Beach and Navarre Beach with nothing but beach. Perdido Key weddings will dazzle you with the glistening Gulf of Mexico.
Email: beachbrideweddingsllc@gmail.com
Mailing address:
2172 W Nine Mile Road
Pensacola, FL 32534 US
Office Hours 9am to 8pm
Price $399.00 to $999.00